Re-Power Without Blowing the Bank
This is a short overview of some of the options you have when it is time to re-power or find an engine for a restoration project. One of the things we like at Wave to Wave is getting the best bang for your buck. We are all about restorations, upgrades and improvements for everyday boaters. There are plenty of magazines catered to guys who want to spend $100k re-powering but the reality is most of us want to get on the water and we don't have money to burn. But, whether you are on a tight budget or can spend rap video money, you want to get value for your dollar and reliability from your engine. Here we look at value oriented re-power options for a range of boaters looking for OE replacement type power-plants. Nothing exotic but in the 300 HP to 450 HP horsepower range.
Speaking of value, one thing you see often in forums and online is using automotive crate engines or going to car "shops" for custom builds. This is fine and well if you know what you are doing. There are key things you want to look for and may have to alter from the camshaft, gaskets, oil pan, ignition, brass plugs, flame arrestor, oil cooler and exhaust manifolds etc. That is easy but the caveat is performance, re-sale and warranty. The marine specific engines often save you time and money in the end, especially if you factor in warranty and resale. An engine built by Joe's Garage, might be great but the guy buying your boat next year has no clue what internals were used or the specs. Many have had success with the GM crate engines, no doubt, but keep in mind, you lose the warranty and when you factor in the marine parts; you are really close to a MerCruiser remanufactured engine or a turnkey from a marine engine builder.
Here are a few options and horsepower ranges for re-powering your boat or project. I know there are many more but these standout for everyday performance boaters.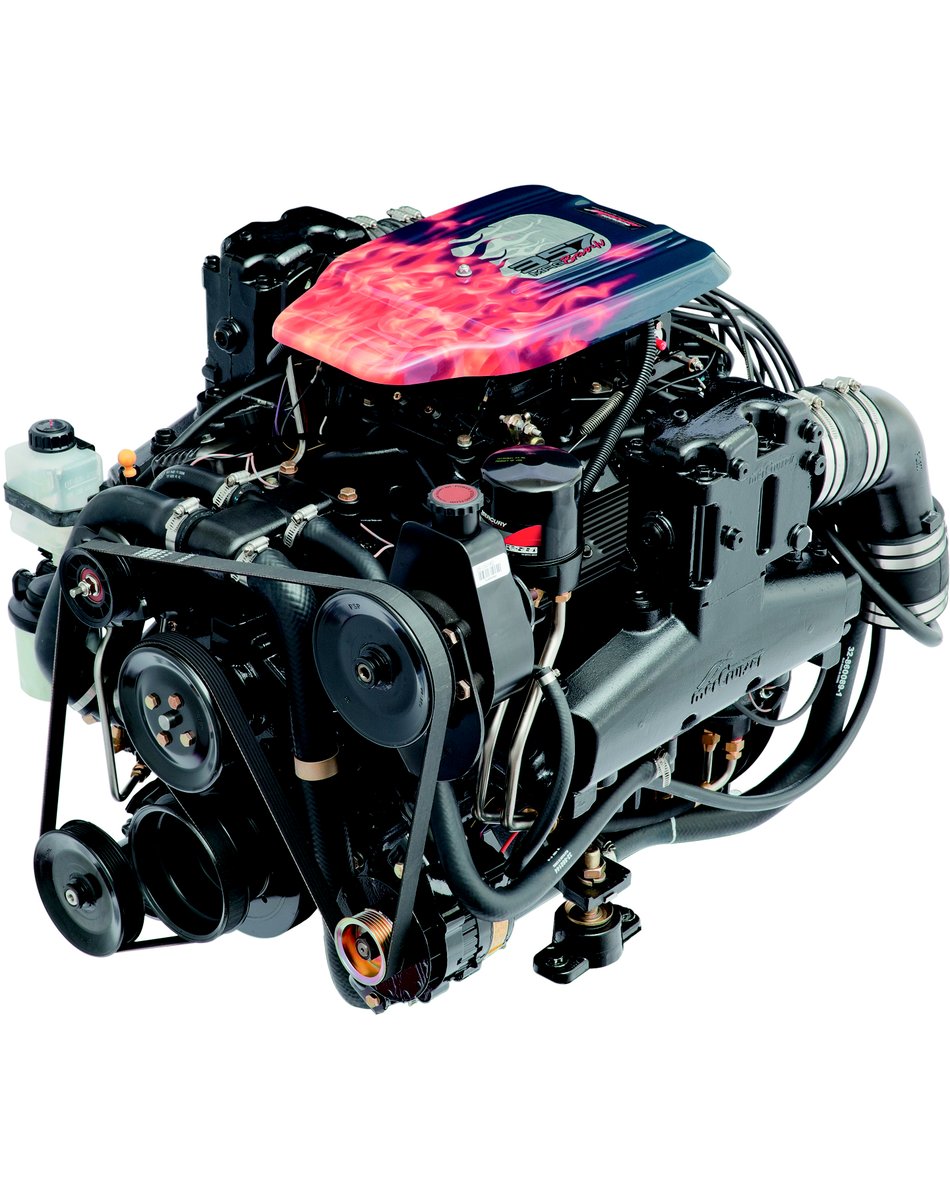 From the 320 HP 357 MAG 4V and 383 stroker to the 540 Mag, it is hard to beat remanufactured engines from Mercury.
The value is hard to ignore, Mercury remanufactured means you pay a small premium but you get a stout turn key package, MerCruiser warranty and your resale will be better than everything other than a brand new MerCruiser. Plus, you get the option of the 383 350 HP, which is 370 HP with headers. Prices can change but small blocks are in the $6k range to $9k complete. Big blocks come as the 496 HO 425 HP and 540 HO 450 HP.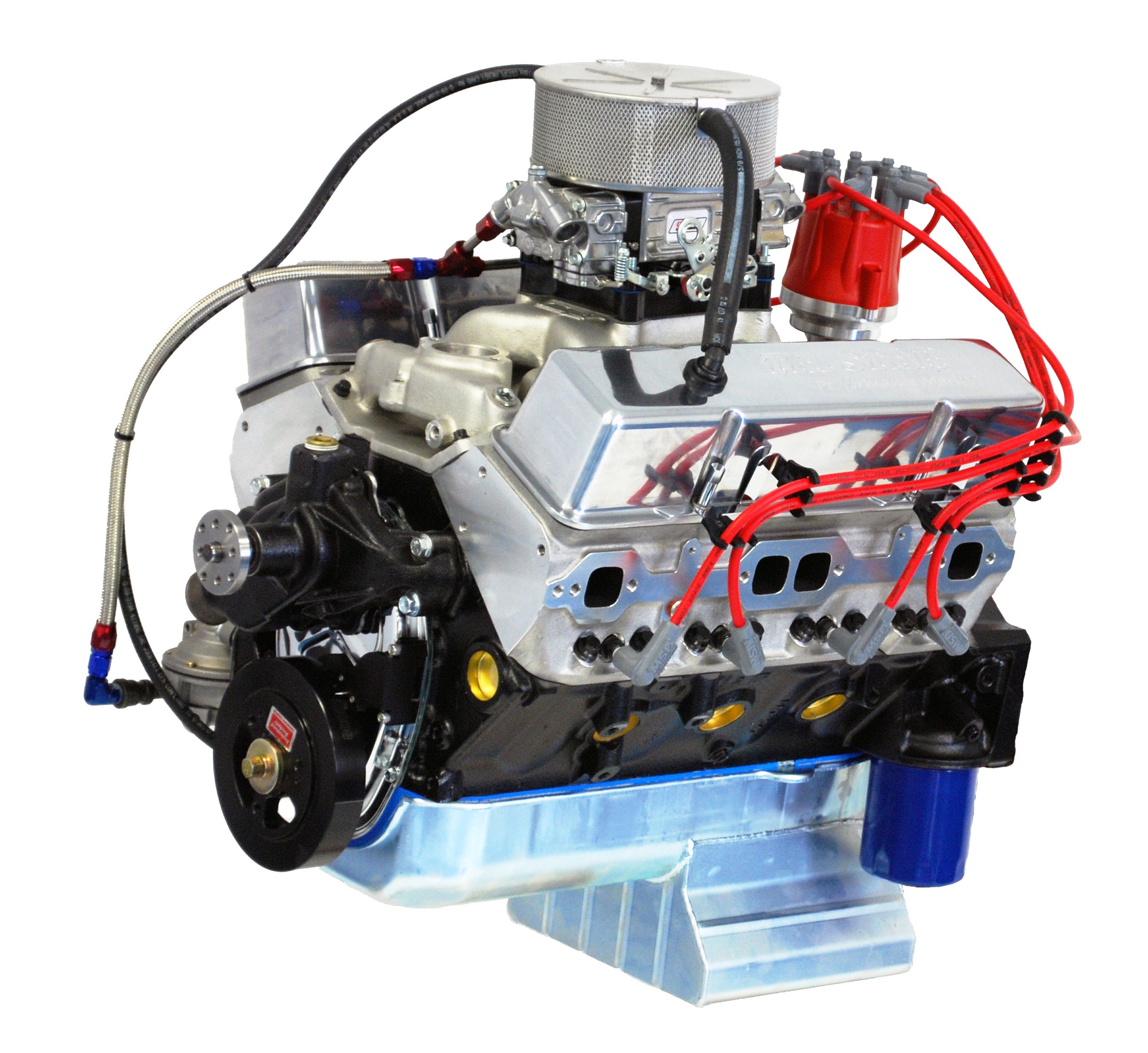 Value re-power option, covers GM and Ford OE replacement with core deposits.
Tri Star Engine and Transmission based in Wisconsin can get you back on the water on a budget. They offer remanufactured OE replacements along with some high performance packages with new blocks. With core deposits from $300 to $1000 and good prices they are a great option if you blow your existing motor and have all of the accessories.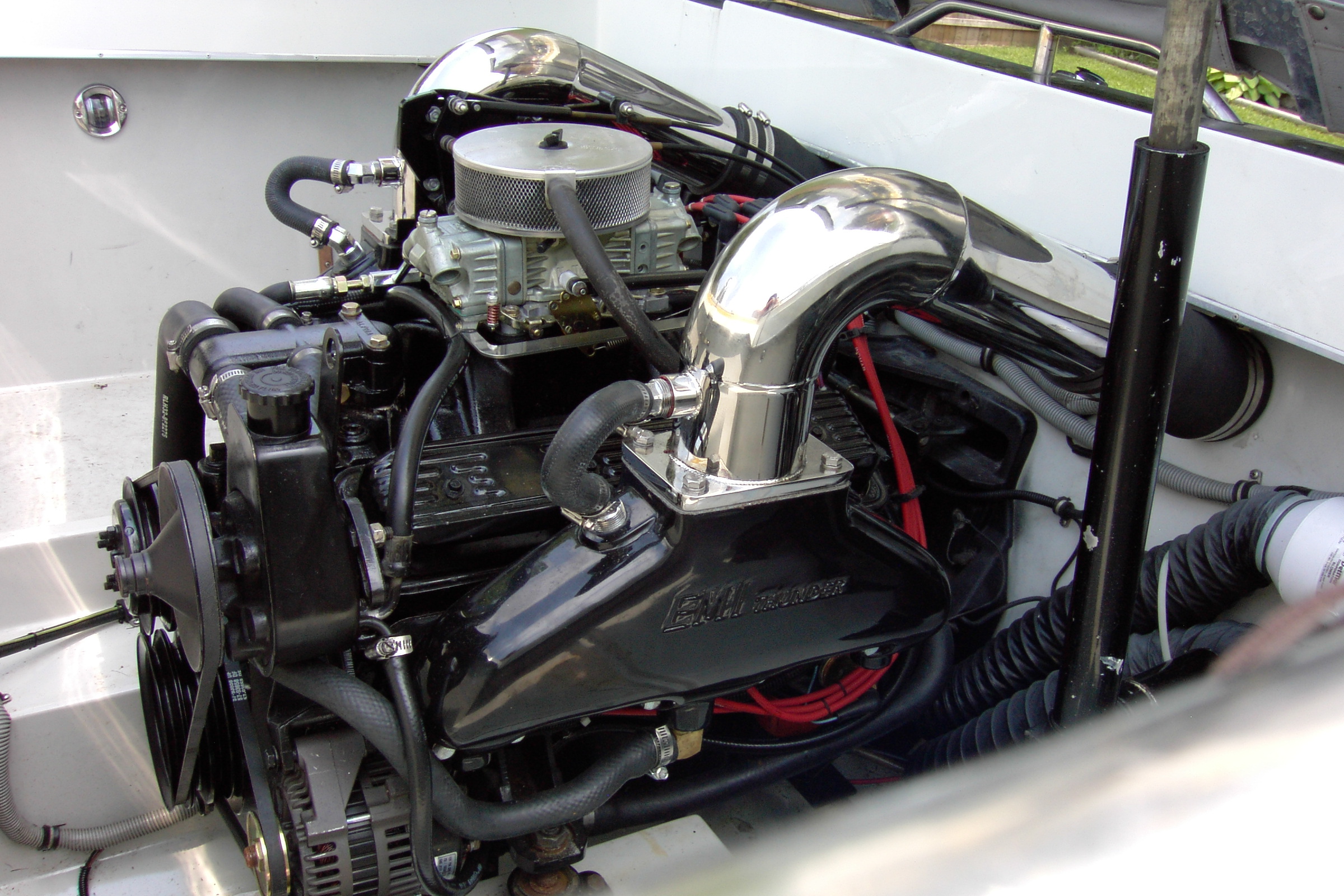 Comprehensive inventory of new and remanufactured engines.
Michigan Motorz offers a comprehensive line of re-powering options and they've been doing it since 1999, based in Michigan. Full MerCruiser, Volvo Penta and OMC replacements as well as turnkey packages, partials and base engines. They have something for everyone and really good deals. Need a 8.2 MerCruiser Mag repower? They have great deals. Want an LS3? Michigan Motorz is your go to shop. Prices are listed to so you know you're getting a deal.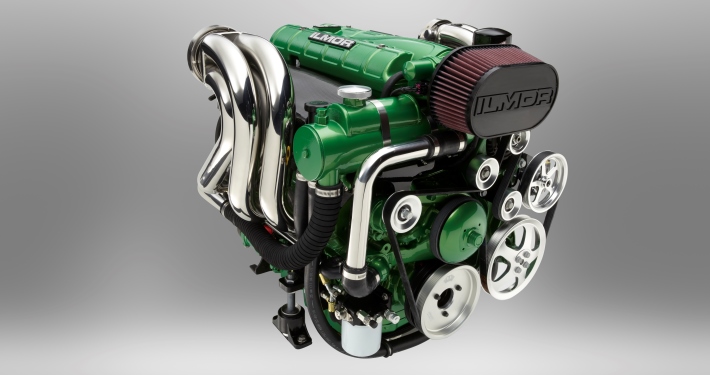 Looking good, feeling good. Ilmor makes great engines that are finished with incredible attention to detail.
If you decided to rob a bank anyway and the damage is done, you might as well get an Ilmor. Ilmor makes great engines, engineered and assembled in-house. They stopped making most of their high performance consumer level engines but have great selection of OE type replacements and can be matched to their One Drive, dual prop stern drive. They are beautiful. Ilmor offers engines from 6.0 L 380 HP to 480 HP big blocks in their One Series and still make the MV8 570 HP small block.
Mercury Remanufacturing Video: