Bowriders: The Death of Safe Boat Design
Bowriders are the worst boat design because they cause the greatest number of fatalities on the water, obstruct the driver's view and negatively affect performance. There, I said it. I hate bowriders, always have, always will. Before I go down the road as to why they are the leading cause of fatalities and accidents on the water, let's talk about general boat safety first and lead into why bowriders are the scourge of boat design.
First, we are a performance boat magazine, so most of our readers will agree with my negative sentiment towards bowriders and most "true" hardcore performance boats don't even come in bowrider form anyway. But, the most popular boats under 25 feet today are usually bowriders. The biggest manufacturers push them and in some model ranges don't even produce closed bow versions. Is this a mechanism of the market, or more of a sales and marketing push? It's actually a bit of both but the truth is, to sell to families that are new to boating, the idea of being able to stuff as many people in a boat as possible seems appealing, especially when you don't know anything about boats. Having a few kids up front seems fun for those who don't understand why that's a bad idea. When you are trying to bring costs down, for sales, you can sell a 17 foot family boat that holds 5 people, or for the same price, you can sell a 17 foot bowrider that holds 7 people.
Boat Accidents
If you want to get depressed, you can review some of the accident reports and lawsuits filed against manufacturers where death or serious injury occurred. An alarming number actually occur at low speeds. One of the more common incidents is when a bowrider, with passengers in the front, gets submerged in the bow and passengers fall out; and are consequently run over. Similarly, passengers fall out of the bow when the boat is underway because they are kneeling up on the seat, or a wave causes enough bow steer to pitch someone out of the boat. I personally have seen a few boat accidents first hand. Luckily, I haven't seen someone killed but I have seen people pitched out of boats a few times, one where the person was cut in the leg by the prop. I've seen a compound fracture in a PWC collision and have friends with accounts of accidents at night, where boats have hit shore or docks, with horrible results. In cases where lawsuits arise, often manufacturers are to blame along with partial blame to the driver, depending on the case.
Bowriders have major design flaws, especially for safety.
Governing bodies include the National Marine Manufacturers Association but they don't do engineering reports or surveys, instead they focus on handrails and other general safety items. That is not to say they aren't doing their job but they are not governing boat design. Manufacturers can meet these standard requirements voluntarily but it doesn't mean much beyond the very basic safety criteria are met outlined by said body. The US Coast Guard provides oversight into lighting, systems on board and power but does not test boats.
Safety
The thing is boats are not designed to crash, it is horrific when they do. The hull design means the boat with the higher bow launches onto the other boat or object. Cars are designed to crash essentially. Boats actually have very little oversight into design safety. In fact, in high profile cases against Malibu Boats and Mastercraft, the companies conceded that the bowrider models in the accidents were nothing more than the closed bow version with the bow cutout and seats installed. No consideration was given to weight distribution, floatation and applicable warnings. (Safety Research and Strategies Inc, 2017) Most bowriders are simply that, a closed deck model with the front cutout for seats. Any performance boater knows, weight in the bow can dramatically change the handling and performance of the hull. In the case of stuffing the bow in a wave, or being swamped, a closed bow can prevent submerging whereas an open bow gets submerged immediately. This means a boat with the front already overloaded now has a much greater problem. Plus the passengers are in the worst possible position; being sent overboard directly in front of the boat's path.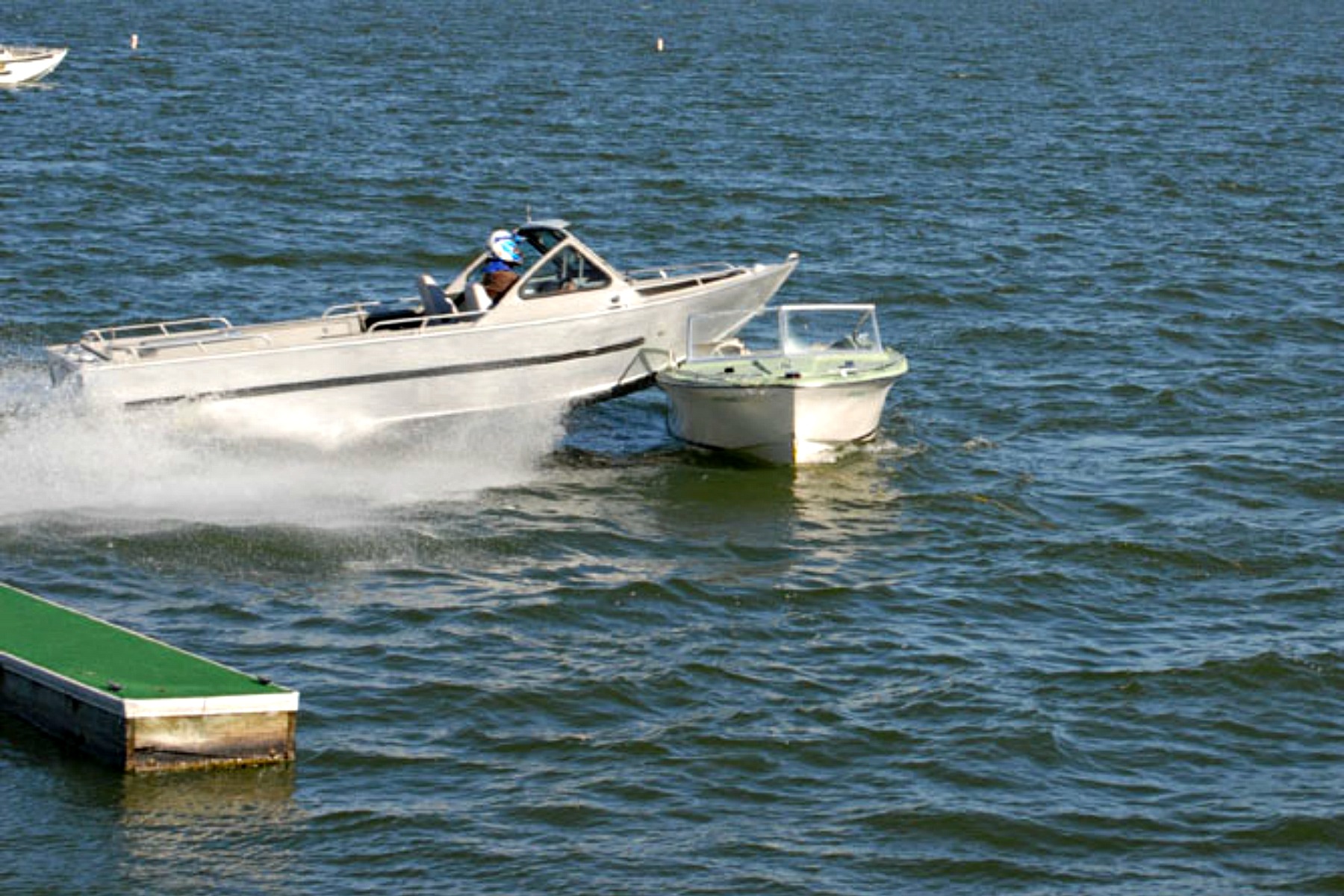 Boat designs mean the boat with the higher bow will go on top of the other boat or object.
One analogy I can draw is would you let your kids or loved ones ride in the back of a pickup truck? It might not be a perfect analogy but it's pretty close. Accidents happen so fast on the water and they happen even when the boat is not moving fast. Another key design aspect is the obstruction of vision. Drivers have to maintain a vigilant lookout and with waterways as crowded as they are, bowriders make it significantly more difficult to see the water ahead and off of your port bow in particular.
Sadly, the big manufacturers are focused on all the wrong things, stuffing as many people as possible in the boat to market it to new boaters and families. Having passengers in the front has all of the dangers listed above but it also negatively affects performance. Weight in the bow slows the boat down, reduces the effectiveness of trim and harms mileage. And truthfully, it's a really unpleasant place to ride in a boat in my opinion. I think mainstream boats could learn something from high performance boat builders because right now they have it ass backwards.
This is a showcase of what is wrong:
Sources
http://www.safetyresearch.net/ (vehicle and product safety)
Articles: "Litigation Pushes Ski Boat Manufacturers to Safer Designs" (August 14, 2017)
http://www.safetyresearch.net/blog/articles/litigation-pushes-ski-boat-manufacturers-safer-designs
National Marine Manufacturers Association: https://www.nmma.org/
https://www.nmma.org/statistics/boating-regulatory-data-research

Reporting an Accident:
http://www.uscgboating.org/recreational-boaters/accident-reporting.php